SOS SOUS-SOL
Experts in foundation crack repair and drainage!
We find ingenious, creative and durable solutions, for repairs that last!

History
SOS Sous-Sol is a Québec company specializing in foundation crack repair. Founded by entrepreneur Patrick Milot, the enterprise is based in Mirabel, in the Laurentians. It serves individuals and contractors in Montréal, Laval and the north shore area.
Whether for a new construction or a house for resale, the company offers flawless foundation crack repair service to its customers. We are recognized for our superior quality work and cutting edge technology.
Our specialties are foundation crack repair, inspection, repair and replacement of French drains, damp proofing and waterproofing of foundations and ferrous ochre treatment.
Our team
Featuring dedicated contractors with many years of experience in foundation crack repair, our team provides homeowners and building contractors with confidence in a solid foundation for years, due in large part to the resourceful methods we deploy. All the work we perform is given as much care as if it were on our own home.
The SOS Sous-Sol team constantly seeks to improve to preserve its reputation as a leader in its field. Whether through ongoing training or the adoption of new techniques or advanced materials, our company makes every effort to invest in research and innovation to offer our customers superior services. Following an in-depth review of our company and thanks to the satisfaction of our customers, we are APCHQ certified, a guarantee of quality for all your foundation work!
Want to contribute to a dynamic and rapidly growing company?

Join our team
Mission
SOS Sous-Sol is more than a foundation crack repair company. We are a company that offers personalized solutions and special attention to its customers. Our organization relies on continuous training and the latest technologies to retain our cutting edge as a technological leader in our field.
Values
AGREEABLE WORK ATMOSPHERE: We enjoy taking pleasure in our work.
EXCEEDING EXPECTATIONS: We deliver top quality work and more to our clients.
TEAM SPIRIT: We combine our strengths and expertise to serve you better.
PROGRESS: We consider technological progress a core priority.
PROFESSIONALISM: Meticulousness and attention to detail are our everyday values.
INGENUITY: We find ingenious, creative and enduring solutions.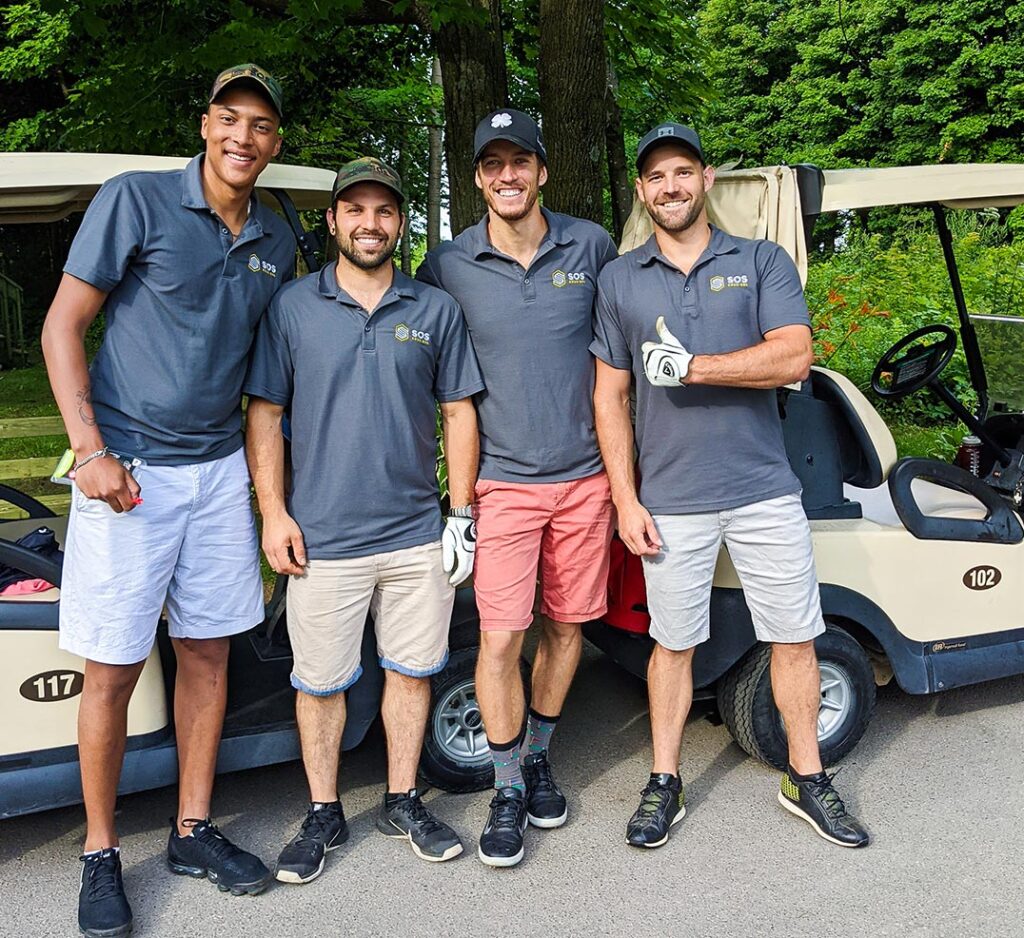 Certifications and Accreditations